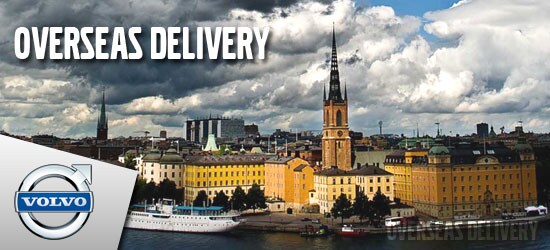 You can pick up your new Volvo at one of the delivery centers located throughout Europe.  However, while Volvos picked up at the official factory delivery center in Goteborg are free of additional delivery charges ***, Volvos picked up at one of the other locations in Europe incur the following costs:
Volvo Delivery Centers and Charges (US dollars $)** 



Location                      Fee


Goteborg, Sweden        FREE***

Berlin, Germany           $1,140

Berne, Switzerland *     $1,200

Brussels, Belgium         $950

Geneva, Switzerland      $1,200

Hague, Netherlands       $980

Helsinki, Finland            $1,230

Lisbon, Portugal            $1,080

Paris, France                $1,185

Stockholm, Sweden       $950

Vienna, Austria             $1,260

* Only for Diplomats
** The charges are in US dollars and are subject to change without notice. 
*** Note: Because of a new Congestion Charge from the City of Goteborg there is a $50 delivery fee in Goteborg if you are going to drive your car.  If your delivery is in Goteborg and you do not drive your new Volvo when you receive it at the factory there will be no fee.
Click Below to View the Volvo Brochure
Fees and locations are subject to change outside of our control. Contact Bob Sealey to verify.