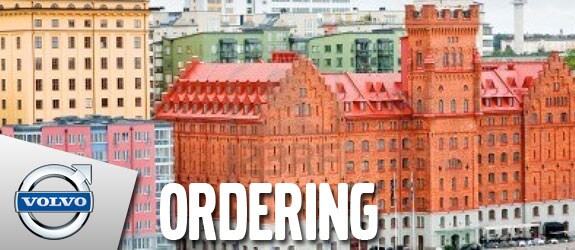 The Volvo Overseas Delivery Program is designed to be easy, convenient and enjoyable.  Simply order your new Volvo from McDonald Volvo today. Email or call and McDonald Volvo will assist you in completing your new Volvo order.  We will help you select the model, color, equipment, options, accessories, delivery date and location.  Copies of your drivers license and passport, a European vehicle registration form, customs import form and a two thousand dollar deposit is required.  The process is easy and the order can even be completed via email or over the phone.  Then travel to Europe to take delivery of your new Volvo at one of the many locations throughout Europe.  Regardless of what area of America you live, we can have your car shipped from Europe to a U.S. Volvo retailer near your home.  At some Volvo retailers there may be a delivery fee.
Over the past fifty years, thousands of people have "Gone on a Journey for Life" and become Volvo owners. To learn more view the online Volvo Overseas Delivery Program brochure.
Then take a few moments to meet people who have traveled to Europe for their new Volvo.  Listen to their stories as you watch them in the Volvo Overseas Delivery Program video.
We are sure you will appreciate the flexibility and savings provided by the Volvo Overseas Delivery as you travel to Europe free of the restraints of scheduled transportation and rental cars in your own Volvo. You'll discover an amazing way to buy a car, as well as a truly unique way to travel around Europe. Take a vacation where the souvenir truly is part of an unforgettable experience. Experience this trip of a lifetime and order your Volvo today by contacting Bob Sealey at bsealey@mcdonaldag.com